When starting a matrimonial business first task that comes to mind have a good name for the business. When starting for marriage bureau or matrimonial website first thing that comes to mind how to find a new name. Most startup get stuck up in this. So team at makeyoursoftware came up with two things to help the startups.
1) Top 10 Tips when you are ready to register a domain name.
2) A web application that can suggest you few names that get you moving with your startups
Here are brief of 10 Tips that makeyoursoftware team is suggesting to took notice of when looking for the taking up the domain name. Well we find it interesting would highly recommend to check them in detail.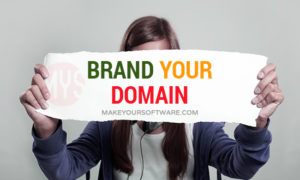 Keep website/domain brand names small
Having a domain name that is easy to remember
Keep your service/product embedded in domain name
Prefer .com (We love it)
Country-specific TLDs are next big thing (eg: co.uk or .in)
Make sure other TLDs are not used by competitors
Taking multiple domain name does not help
What should you look when taking Domain Name Registrars
4 Things you should not ignore once you have registered the domain name
What is cost & renewal of domain name
Take care of Trademarks
You can read the above tips in more details at
Further they have come up with a tool that can help new matrimonial website domain name seekers suggest few names. This is great brain storming tool.
How it works
1) Input a name or keyword of your niche.
2) The tool suggested almost 20+ names. Almost did the work of the friend.
Check the Matrimonial Domain Name Suggestion Tool
Once you are done with name you may order matrimonial script from here.